Andrew Katay | 16-17 October 2022
Learn how to preach gospel-centred sermons by focusing on three important aspects: gospel-shaped, heart-oriented, and culturally contextualised.
Crawford Loritts, Jonathan Dodson and Jeremy Treat | 17 August 2022
What is Kingdom Living? Drawing lessons from the Sermon on the Mount, the three speakers help us understand how we can live as citizens of heaven.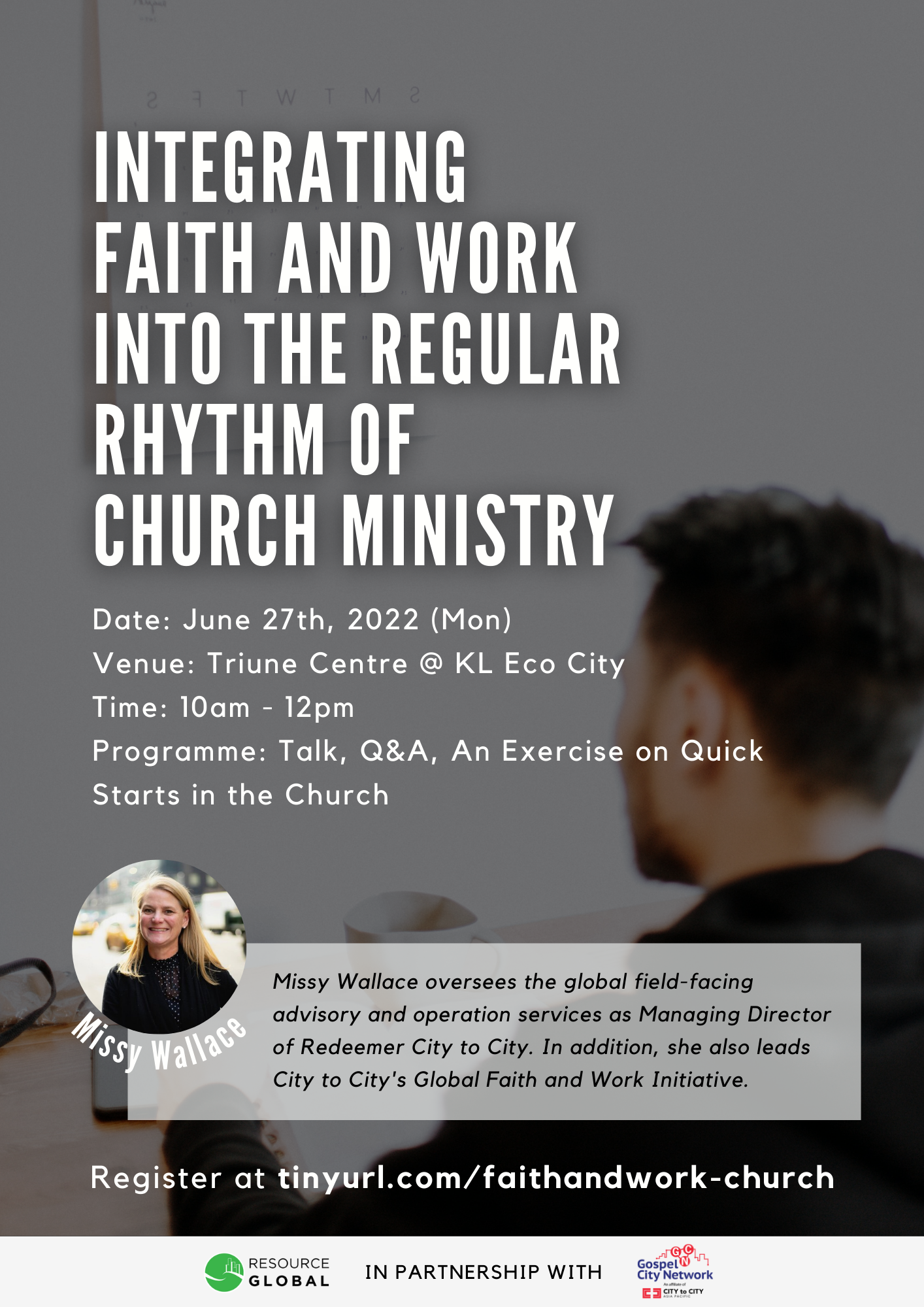 Missy Wallace | 27 June 2022
Why is the topic of faith and work important for pastors and church leaders? How can the church encourage members who work to live out their faith?
Missy Wallace and Albert Mah | 26 June 2022
As Christians in the marketplace, how can we live out our faith at work?
Jon Hori | 17-18 June 2022
This online conference helps us map the ups and downs of daily life onto the story of Jesus. The J-Curve enables us to root our hope, center our love, and tether our faith to Christ.
陈彪牧师,刘彼得牧师,王一乐牧师,王美锺牧师等 | 2022年5月6日
这个论坛鼓励牧师和领袖忠实地履行上帝赋予的呼召,牧养、教导和照顾教会成员。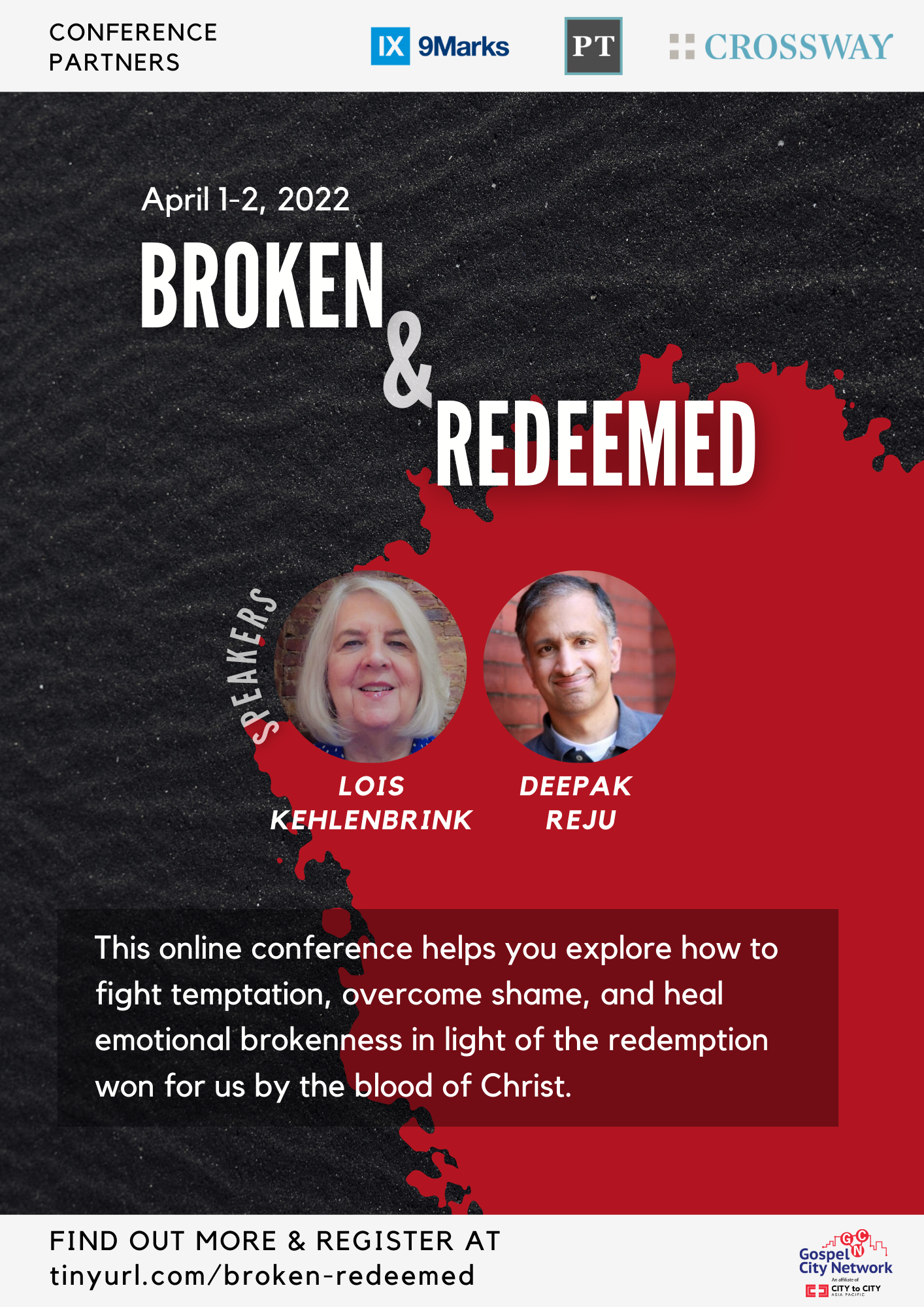 Lois Kehlenbrink & Deepak Reju | 1-2 April 2022
This online conference helped attendees explore how to fight temptation, overcome shame, and heal emotional brokenness in light of the redemption won for us by the blood of Christ.
Various Speakers | 21-22 January 2022
This Online Gospel Conference focuses
on the various aspects of the local church in the context of the city.
Pastors, scholars and church planters from around the world shared how the church can love the city well.
2021年8月27-28日
何为"好"的讲道?我们应该以什么当标准?
Various Speakers | 28-31 January 2020
How does the gospel relate to culture? How should followers of Christ interact with art, politics, and the city?