Gospel Bungkus
6o-Minute Webinars



Amidst chaotic and uncertain times, we often wonder about our identity and its implications.
  –  Who am I? We sort of know the answer, but …
  –  What does mean, really? And
  –  How do I live in that awareness?
"Abba, Father" is used by Paul in Gal 4:6 and Rom 8:15. What can we learn from these verses? When  was the last time we cried to the Lord with these words?
Do you know that our Lord himself used this phrase in Mark 14:36?
Come, let's talk through these on Oct 1st. 
I will see you, online.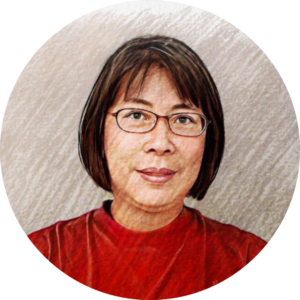 About the Speaker
Louisa taught at colleges and implemented enterprise resource planning systems in the Asian region before focusing on training and coaching. 
An early adopter of e-learning, she advocated for online education in her interview on TV 2. Evolving technology has provided an additional platform for her on-site training which spans Asia and the Middle East. 
Louisa believes that regular roll-out of value-added content provides micro-learning experiences while building trusting relationships. The concept of content communication/training was discussed in a series of interviews on BFM radio.

Today, Louisa uses her learnings from the various verticals to advance the work of the gospel at GCN. Currently, she is finishing up her ThM in Biblical Studies.
Gospel Bungkus
is a 60-minute free webinar that presents the rich and
nutritious 
truth of the  Gospel in a contextualised format which you can enjoy from the comfort of your home, with friends and family. We invite you to "bungkus" (to take-away) the gospel truths from the training sessions so you can chew and reflect on them later.
These webinars often unpack gospel truths and provide you with useful tools for healthy growth. They provide a good handle on how to approach life situations and point you to further ways of enhancing that learning through various GCN seminars, conferences, short courses (online or on-site) or custom training.

These free online webinars are open to everyone, whether you are a church planter or someone who wants to grow in your faith. So grab a serving of nasi lemak, a cup of teh tarik, or whatever local flavour you most enjoy and join us for the next Gospel Bungkus. Jom!