Akshay Rajkumar | 24 July 2021
In this webinar, we explored another element of the renewal framework – repentance. What is the importance of repentance in our Christian walk?
苏昕弟兄 | 2021年7月17日
何为"宗教" ,"无宗教",以及福音这三条人生路?经文如何解析福音作为唯一的救恩路,如何与前两者对立?
Anand Mahadevan | 29 May 2021
Explore your personal experience with faith and discover how you can practise the work of faith for inner transformation and renewal.
Dar, Wendy & Utako | 18 May 2021
Parakaleo training and support provide a grid for living and viewing life through the lens of the gospel with practical, tangible tools.
Kyle Essary | 16 January 2021
Once we understand the gospel is there "something more"? How can we stop understanding the gospel as the first step of faith and start thinking of it as the lens by which we see everything else?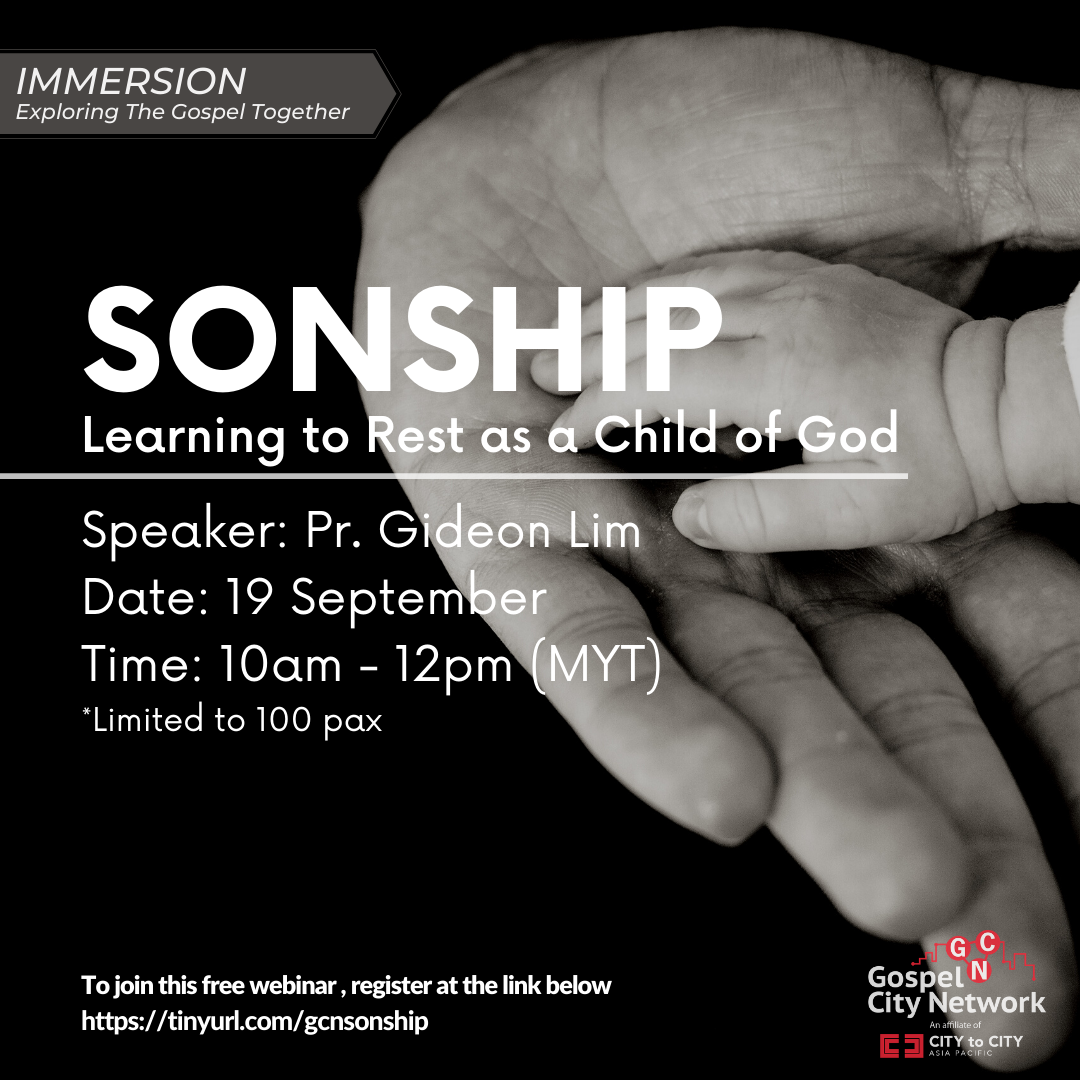 Gideon Lim | 19 September 2020
Why is it importance for us to understand and live out our Sonship? Why is it easier for us to live as orphans than dearly loved children?
Massimo Gei | 22 August 2020
What are your natural tendencies to conflict management? How can we approach conflict resolution in a gospel-centered way?
Wong Fong Yang | 25 July 2020
What is contextualization? What does the bible says about it? How can we apply it today?
杨希伯 | 2020年7月23日
福音如何带来生命的更新?我们应该如何建立以福音为中心,被福音驱动,为福音所塑造的教会?
Ian Chris | 27 June 2020
What is the role of the Holy Spirit in bringing about lasting renewal and transformation in our hearts? What is the importance of repentance, faith and love in this process? 
Meng | 30 May 2020
What are the two opposing systems of salvation? How can we understand and apply gospel as third way in our lives?
陈彪,刘彼得,王一乐,林天赐 (主持人)

 | 2020年4月28日
圣经里"心"的定义和心中偶像是什么?我们能够如何察觉,了解及处理心的偶像?
Dar & Utako | 23 April 2020
What is our Gospel Footing? What is our identity? How can we live out our identity? 
Nate Newell | 18 April 2020
What does the bible says about idol? How can we identify and dismantle our idols?
陈彪,刘彼得,王一乐 | 2019年8月22日
福音如何在个人心里、在社区、并在整个城市产生伟大的果效。