Guest Trainer | 6 August 2022
This webinar introduces us to the renewal framework and how it can help believers achieve lasting inward transformation.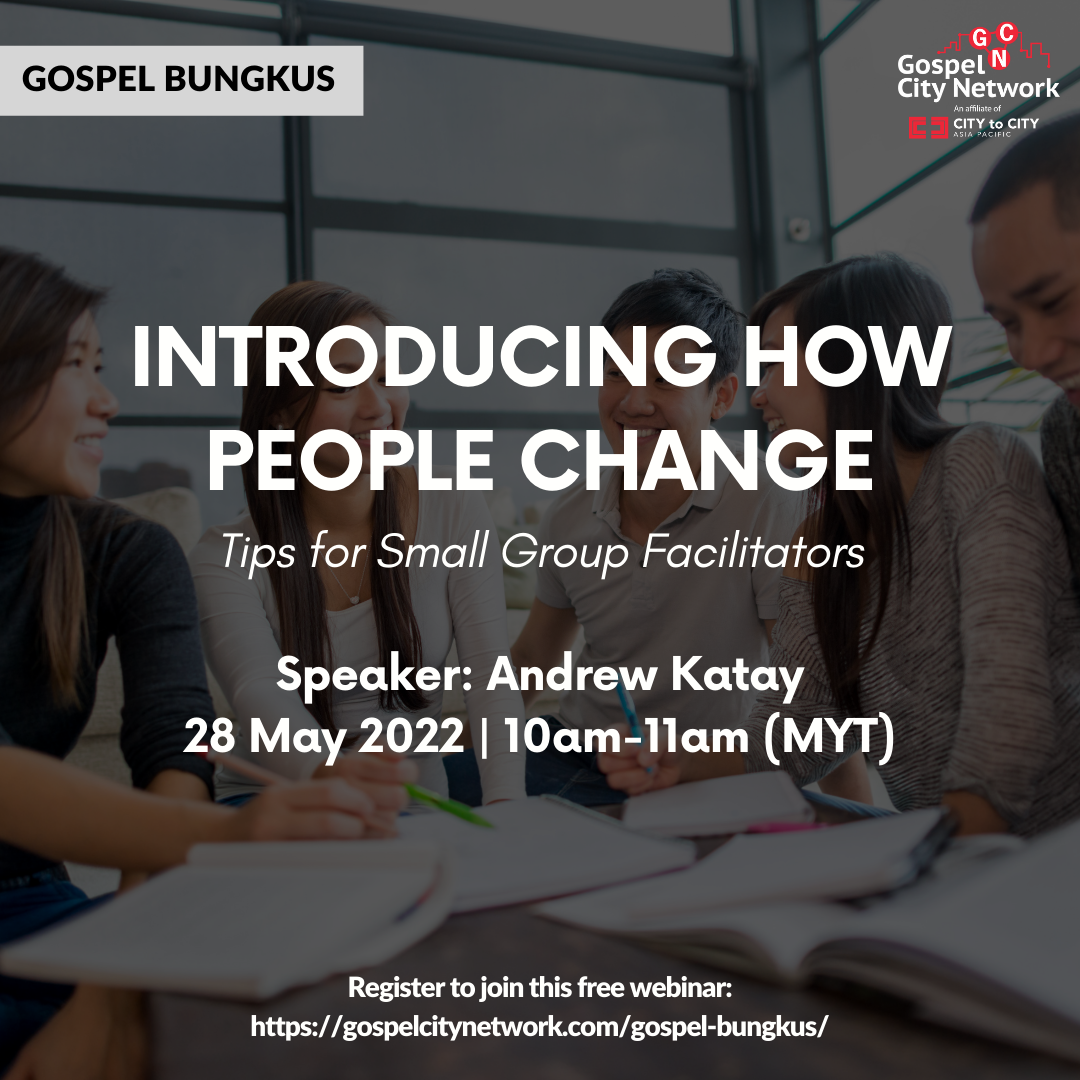 Andrew Katay | 28 May 2022
This webinar helps leaders facilitate true, lasting Christian growth in the lives of others.
黄伟南牧师 | 2022年4月9日
什么才是偶像? 一个雕像或崇拜的物品? 一个明显错误的想法或信仰?
基督徒怎样才能对偶像有一个更准确的理解,从而导致真正的改变?
Darlene | 19 March 2022
Feelings of burnout, depression and failure are not uncommon in our day to day life. How can you remain resilient as a Christian woman seeking to be obedient to God's calling?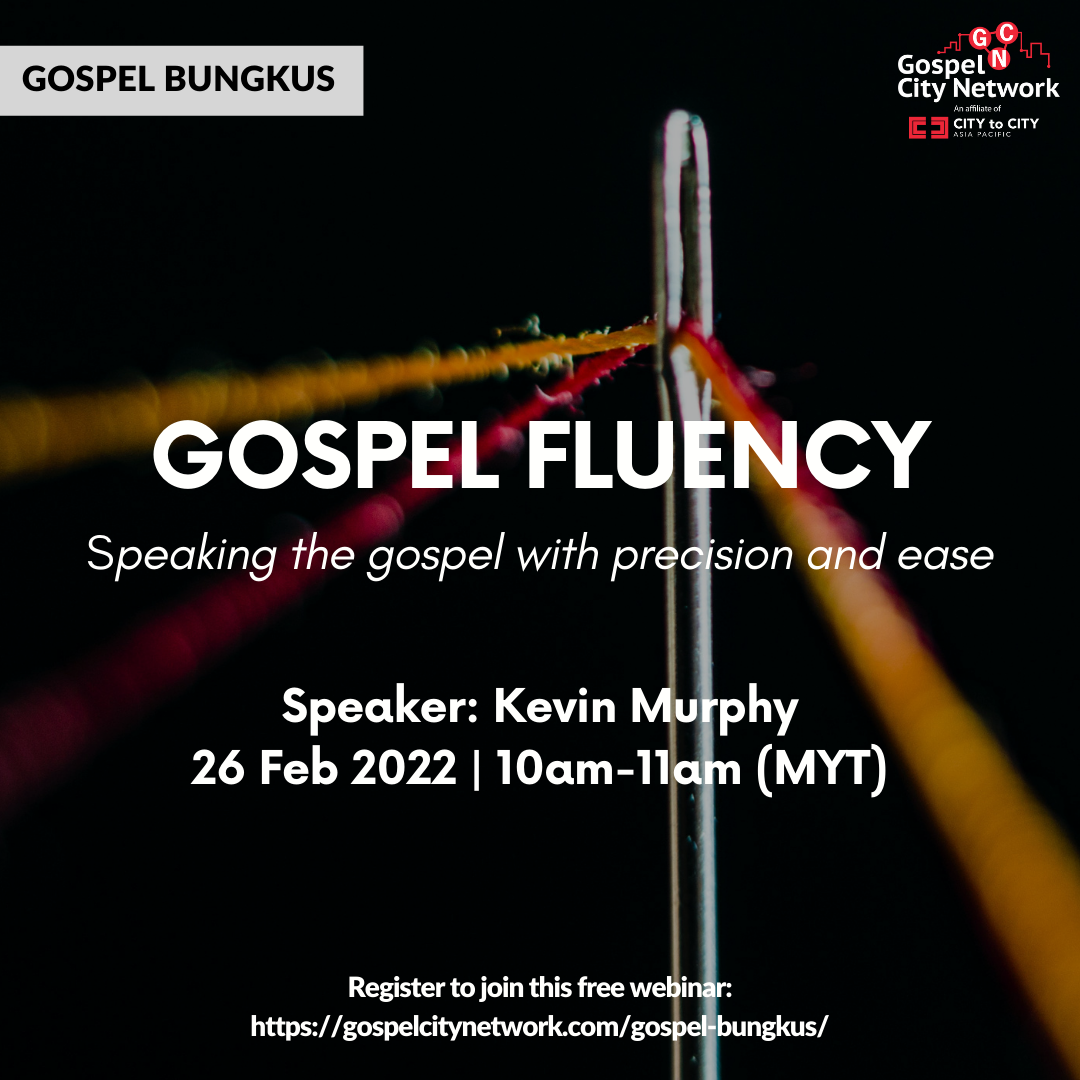 Kevin Murphy | 26 February 2022
Through this webinar, participants learn how to speak the gospel with precision and ease. 
林天赐牧师 | 2022年2月19日
福音是只针对非信徒的吗?理解恩典福音,不单单是罪得赦免,而且是改变生命的动力。
Tim Nicholls | 27 November 2021
Parents are the single most important influence on their children. As Christian parents we want to bring up our children to know and love Christ, but often we don't know where to begin.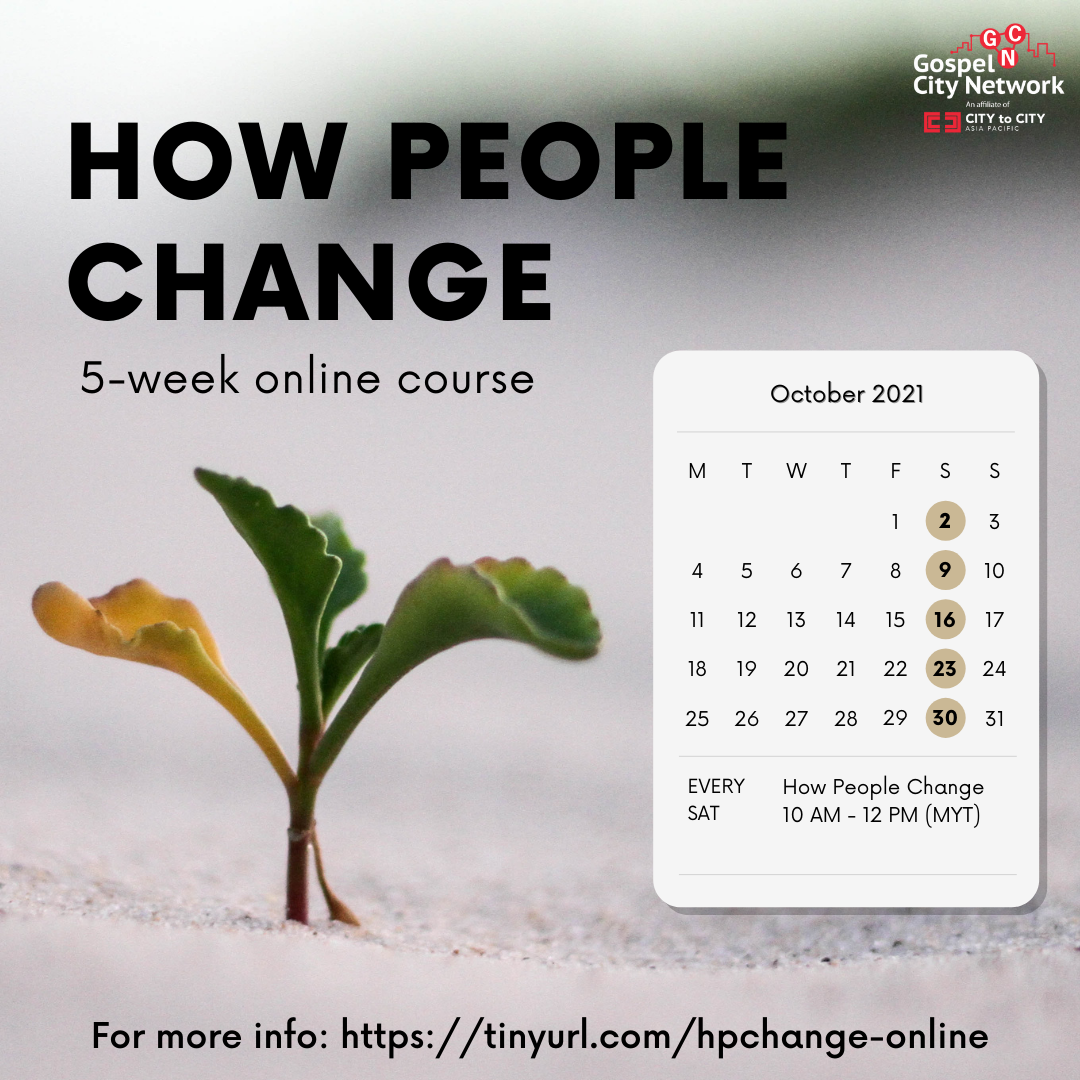 Mario Suwendy | 5-week online course
How People Change is an online five-week course based on Paul David Tripp and Timothy Lane's book How People Change. How People Change is an introduction to biblical counseling. The course explains the integral role of counseling in the church community. And explore how to care for, engage with, and walk alongside people with a confidence rooted in the Bible.
Mario Suwendy | 11 September 2021
Explore the basic elements and functions of Biblical Counseling. In addition, learn how to walk alongside others in addressing shame.
Akshay Rajkumar | 24 July 2021
In this webinar, we explored another element of the renewal framework – repentance. What is the importance of repentance in our Christian walk?
苏昕弟兄 | 2021年7月17日
何为"宗教" ,"无宗教",以及福音这三条人生路?经文如何解析福音作为唯一的救恩路,如何与前两者对立?
Anand Mahadevan | 29 May 2021
Explore your personal experience with faith and discover how you can practise the work of faith for inner transformation and renewal.
Dar, Wendy & Utako | 18 May 2021
Parakaleo training and support provide a grid for living and viewing life through the lens of the gospel with practical, tangible tools.
Kyle Essary | 16 January 2021
Once we understand the gospel is there "something more"? How can we stop understanding the gospel as the first step of faith and start thinking of it as the lens by which we see everything else?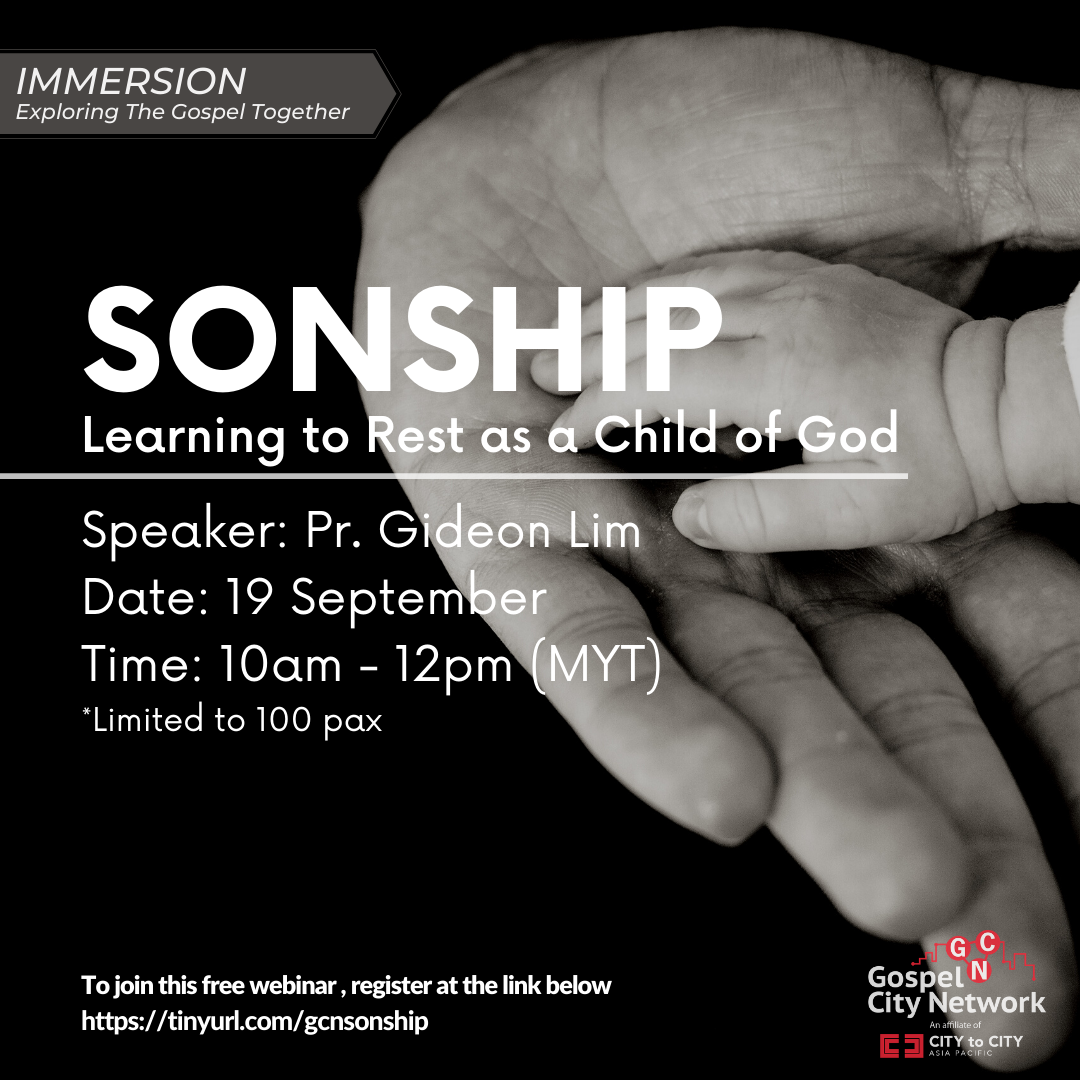 Gideon Lim | 19 September 2020
Why is it importance for us to understand and live out our Sonship? Why is it easier for us to live as orphans than dearly loved children?
Massimo Gei | 22 August 2020
What are your natural tendencies to conflict management? How can we approach conflict resolution in a gospel-centered way?
Wong Fong Yang | 25 July 2020
What is contextualization? What does the bible says about it? How can we apply it today?
杨希伯 | 2020年7月23日
福音如何带来生命的更新?我们应该如何建立以福音为中心,被福音驱动,为福音所塑造的教会?
Ian Chris | 27 June 2020
What is the role of the Holy Spirit in bringing about lasting renewal and transformation in our hearts? What is the importance of repentance, faith and love in this process? 
Meng | 30 May 2020
What are the two opposing systems of salvation? How can we understand and apply gospel as third way in our lives?
陈彪,刘彼得,王一乐,林天赐 (主持人)

 | 2020年4月28日
圣经里"心"的定义和心中偶像是什么?我们能够如何察觉,了解及处理心的偶像?
Dar & Utako | 23 April 2020
What is our Gospel Footing? What is our identity? How can we live out our identity? 
Nate Newell | 18 April 2020
What does the bible says about idol? How can we identify and dismantle our idols?
陈彪,刘彼得,王一乐 | 2019年8月22日
福音如何在个人心里、在社区、并在整个城市产生伟大的果效。