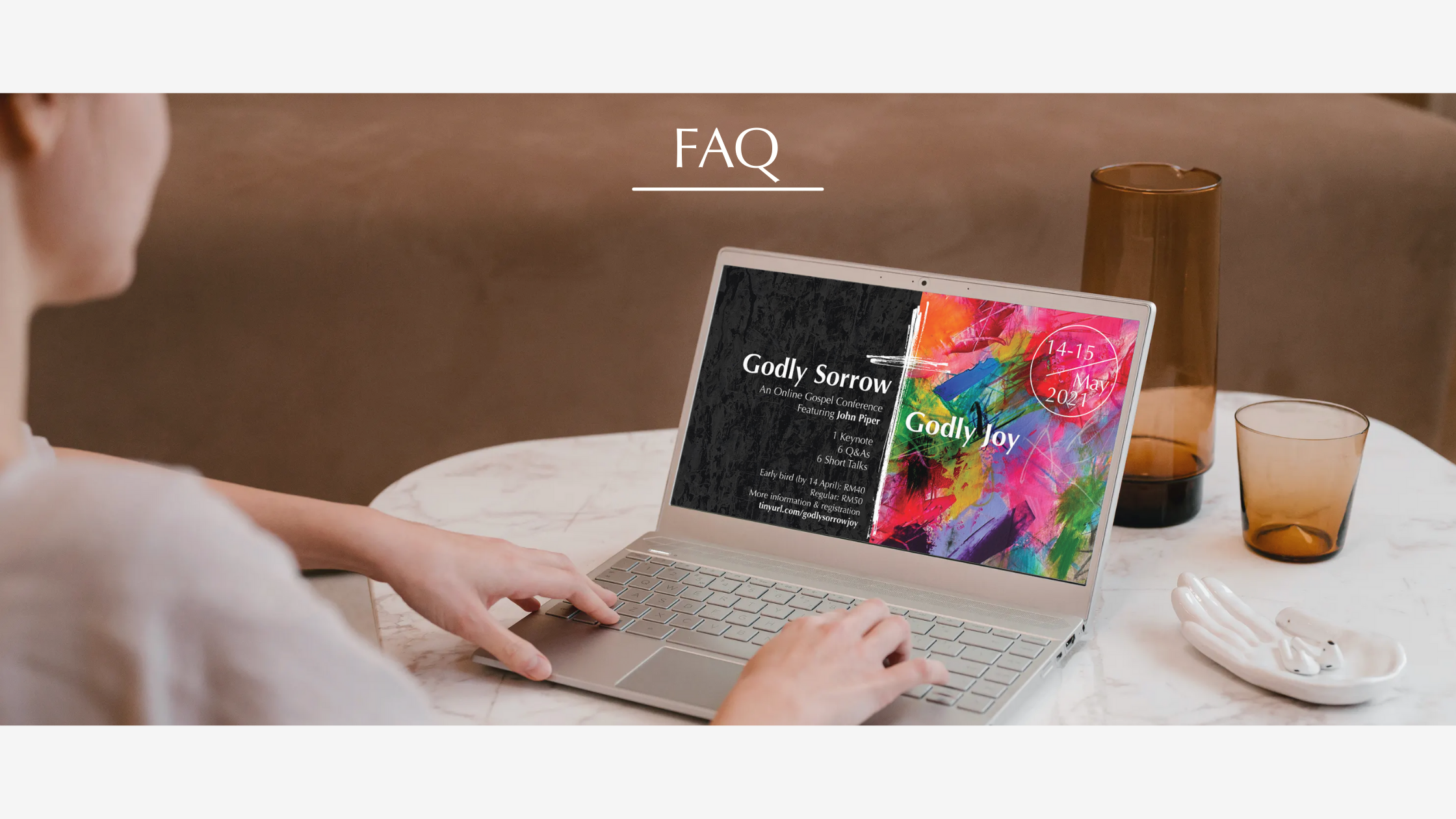 Will the conference be in-person or online?
Are the sessions live?
The sessions with Pastor John are pre-recorded and will be broadcasted during the conference. This includes a keynote talk and 6 Q&As that are done in an Ask Pastor John format, where he answers questions from 3 different people from Malaysia.
The short talks with six other speakers will be live.
Will the recordings be made available after the conference?
Do I need a Zoom account for this conference?
What is included in registration?
How much should I pay if I am watching it with my family on one device?
If you don't see your question here,
write to us at events@gospelcitynetwork.com.
We will be happy to help.