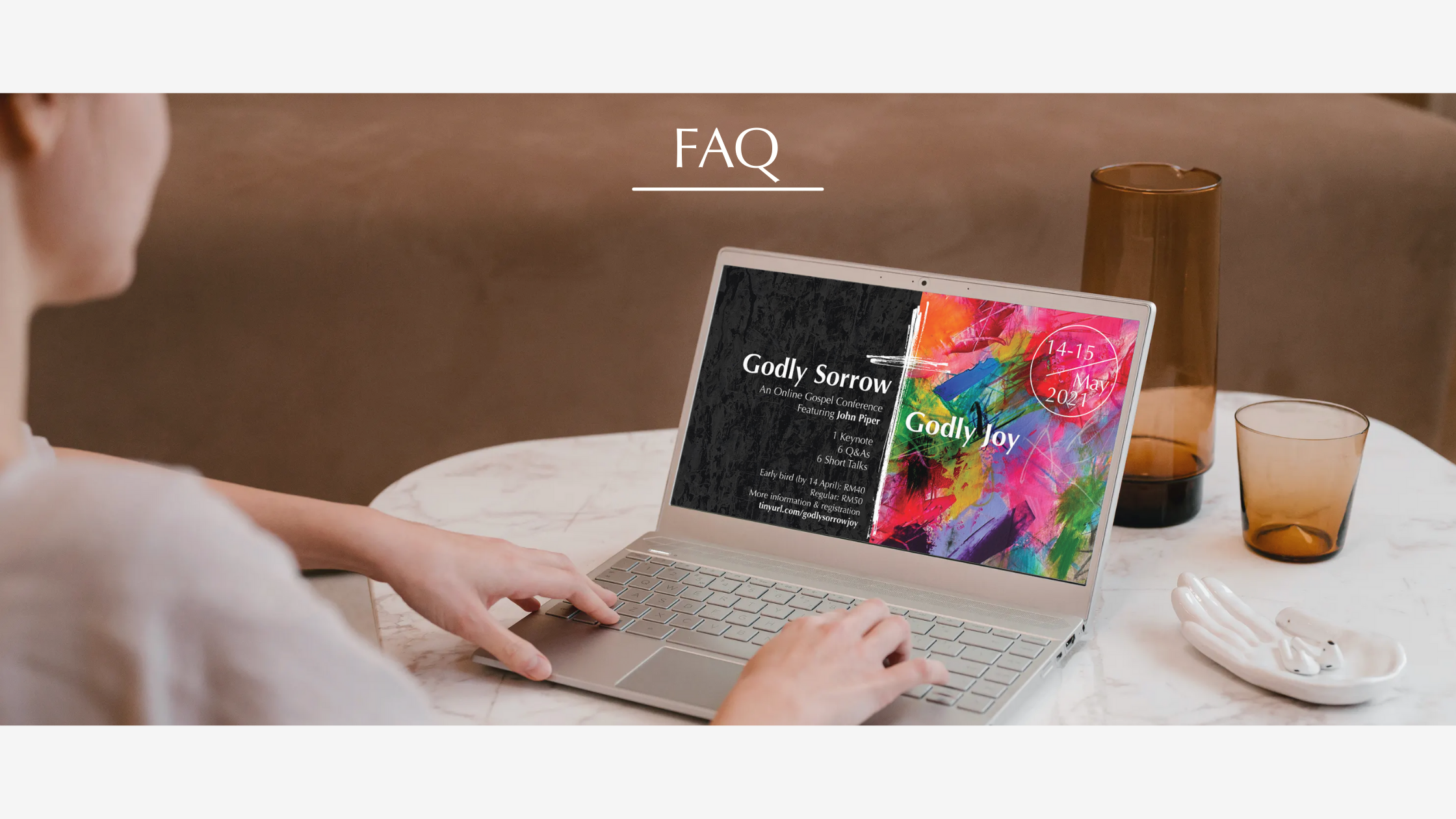 Will the conference be in-person or online?
This conference will be hosted as an online event.
Are the sessions live?
The sessions with Pastor John are pre-recorded and will be broadcasted during the conference. This includes a keynote talk and 6 Q&As that are done in an Ask Pastor John format, where he answers questions from 3 different people from Malaysia.
The short talks with six other speakers will be live.
Will the recordings be made available after the conference?
We may at some point release some of the conference content on our media platforms after the event. However, there is no plan on the dates yet. 
What platform will this conference be on?
The conference will be hosted on Zoom.
Do I need a Zoom account for this conference?
Yes (free account). You will need to provide us the email address you use to sign in to Zoom. 
What is included in registration?
Registrants will get access to one keynote talk, six Q&As with Pastor John (pre-recorded) and six short talks.
Are refunds possible?
All tickets are non-refundable.
How much should I pay if I am watching it with my family on one device?
Kindly indicate the number of pax on the registration form, the fees indicated is for one attendee.
If you don't see your question here,
write to us at events@gospelcitynetwork.com.
We will be happy to help.