Social Media: A Battle of Narrative
Back in the early days of humanity, Eve stumbled on the Serpent's post on an artistic tree that is pleasing to the eyes. The caption read: "How can something so good be wrong? #didgodreallysay #isGodgood." Before Eve knew it, she was eating the forbidden fruit and gave it to her husband.
Eve interprets her reality – what she sees, hears, and touches. Her interpretations dictate how she feels, what she believes, and the actions she takes.
Now imagine. Not one, but thousands of posts and stories, made of powerful text, images, and videos, curated to our liking and following, are available 24/7 for us to interpret. Every time we check in, we download a new dose of narrative to interpret and live by – mostly made of the highlights of other people's lives. How messy can it be?
When you absorb the same kinds of posts everyday that silently scream out what an ideal body, beauty, and happiness look like, you will subconsciously come with an interpretation that unless you meet those standards, you are not worthy.
When you see posts of your friends getting married or promoted at work, while you are still single or just got laid off during the pandemic, you will interpret those stories to mean you are behind in life.
When you stumble on a post of a group of friendly people from church who are hanging out without inviting you, you may feel lonely, excluded, and forgotten – but you will quickly swipe to the next post in a matter of milliseconds without even giving yourself a chance to process your feelings.
Every time you go to social media, you are entering a battle of narrative. A battle between what the Bible tells you about who you are and what the world wants you to believe about where your worth lies.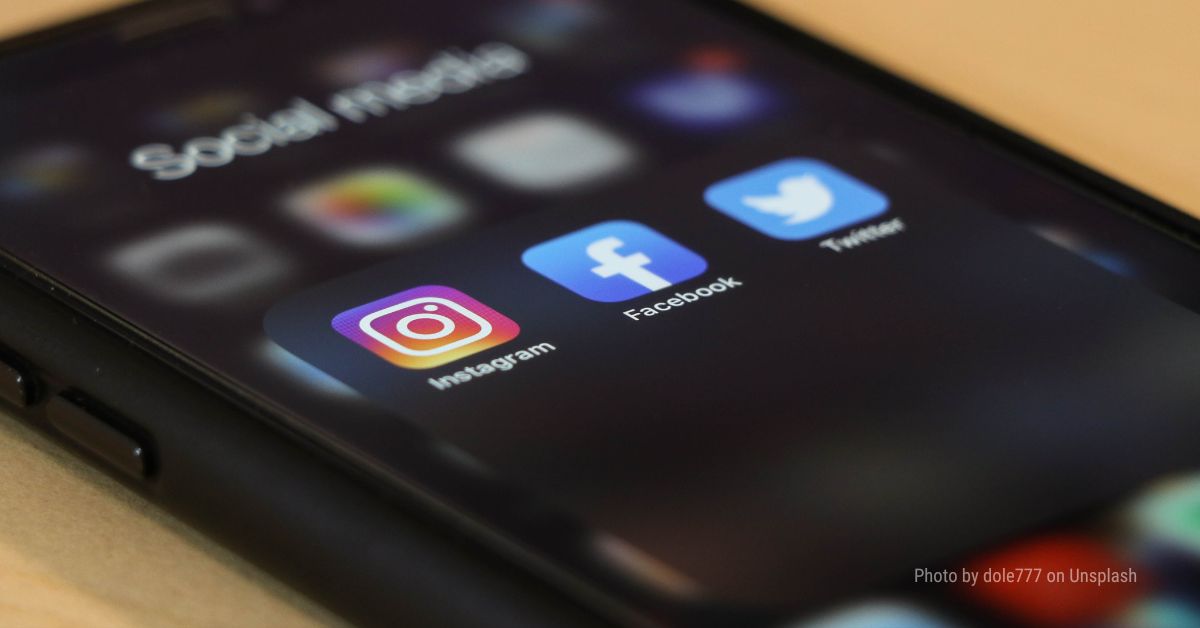 How Can Something So Bad Feel So Good?
Despite its messiness and how research has increasingly affirmed its negative impacts on our wellbeing, we love social media. How can something so bad feel so good?
Social media gives us the dopamine boost we crave. From getting many likes to reading nice comments, social media subliminally caresses our desire to connect and to be affirmed.
Social media gives us an easy space to hide. Just like how Adam & Eve sewed a loincloth from fig leaves to cover the nakedness of their sin, we collage the highlights of our lives to cover the nakedness of our insufficiencies and insecurities.
Social media feeds our fantasies. From POV content that brings us into an affirming scenario we long to experience to the photos of influencers who live the life we dream of on our behalf, social media offers momentary painkillers for the unprocessed hurt and disappointment we have in life. Yet, we know, once we log off, the pain returns.
"Every time you go to social media, you are entering a battle of narrative. A battle between what the Bible tells you about who you are and what the world wants you to believe about where your worth lies."
The Same Old Mess
Social media mess is not a novelty.
Cain felt crushed when he didn't get the likes his brother Abel got. Joseph's brothers were envious as they saw his post with a robe of many colours. Saul was anxious as the celebration of David's might crowd his feed. After seeing endless posts of women with their kids for almost 90 years, Sarah was frustrated and asked Abraham to give her a child from Hagar.
What else can we say? People build their tower of Babel on social media to make a name for themselves. People pridefully celebrate their sins in this public space like in the days of Sodom. People deceive each other in darkness, just like Jacob deceived his father Isaac in darkness and Laban deceived Jacob when he swapped Leah as Rachel in darkness.
Even the landscape is alike. The newly delivered nation of the people of God was polarized as they read the news on the Promised Land from 12 different sources. John the Baptist was cancelled for making an insensitive comment on Herod's family. The trending topic #jesusismessiah was quickly forgotten and the followers vanished in a matter of days due to the scandal of the Cross.
Social media is the same old mess, but bigger, faster, and subtler. It does not create a new problem. It only magnifies what is already in humans' hearts since the Fall – a loss of the true narrative. To this problem, the Bible offers us one solution: a Saviour.
The Narrative We Need
Who are we really? How do we define our identity and worth? What story do we believe?
Beyond our insecurities and need to be affirmed, the Bible tells us we are sinners. Our sinful hearts bring us away from the source of all goodness. Our wandering hearts look for meaning and identity in hopeless places. Our evil hearts lead us to hurt each other – adding more miseries to life. To make it worse, the whole system is broken, from family, education, healthcare, to government and social media – intensifying our sufferings.
To this broken world full of sinners, God offers us a new narrative. In our darkness, Jesus died for our sins and redeemed our brokenness. He died for us while we were still sinners – a display of unconditional love. He promised he will keep us to the end – an assurance of complete security. He adopted us as His sons and daughters – a proof of full acceptance. In Jesus, we are redeemed, loved, accepted, and secure.
This is the story we need. This is the story the world needs. We do not need more likes or affirmation. We do not need more nice comments or consolation. What we need is redemption. Our insecurity is the symptom, our sin is the problem, and Jesus Christ is the solution. Unless we know there is a Savior, who truly loves us and has written our story, we will lose our narrative the next time we enter the battle.
"

Our insecurity is the symptom, our sin is the problem, and Jesus Christ is the solution.

"
Departing from here, how can we respond?
Before we post something on social media, reflect on what narrative we are conveying. Are we only adding more noise to the already-raucous world?
Before we follow an account, reflect on the narrative they are sending for us to interpret. Are they only going to intensify the battle we already are struggling with?
Before we check our social media feeds, reflect on how clear-headed we are. Is this the right time for us to download more narratives? Are we treating this as a therapeutic pill to cure our insecurity?
To echo the apostle Peter, "Be sober-minded; be watchful. Your adversary the devil prowls around like a roaring lion, seeking someone to devour(1 Peter 5:8)."