Greetings! Paul Ling from Kuching, Malaysia, attended the Asia Intensive in Bangkok this March and he went out of the Intensive with much eagerness and passion to start his ministry in Kuching but God had different plans for his life and the pandemic has made him realize that. The following is his story narrated in a recent interview with us.
What impact has the COVID-19 pandemic had on your ministry, your city, and you personally?
After the Intensive I couldn't wait to see what it would look like to gather a group potentially. I remember asking Pastor Guna what kind of materials we could use that would appeal to both believers and unbelievers. I was very eager to start a study group, not necessarily a core team, but just to invite people from different circles and meet weekly. But of course that couldn't happen.
I was doing college ministry, and all of a sudden there were no students. They all went home, and even at this point higher education is all online. So, I haven't been able to enter campuses because there's just nobody around!
What have you been doing then?
I got more connected with Gospel City Network (CTCAP's network in Malaysia). Even though we didn't progress towards a core team in the last few months, there was a lot of traction in terms of network and support. In my first coaching session with Pastor Ian, he talked about the importance of finding a church that could support me. I found out about Kuching Evangelical Church (KEC), where Brian King is the pastor. I started attending KEC in November last year, before the pandemic. At the time, I wasn't thinking about partnership. I was just thinking that while I was planting, I would need nourishment from the pastor and the pulpit. But with time, I realize that I do need support. What if nobody showed up? What if I got prideful? It's always nice to have support, and it's nice to have a church that's helping you.
I'm particularly excited about building relationships with young adults at KEC, since this is precisely the demographic that I am trying to reach: intellectually curious millennials. I'm hoping that through them, not only will I be more in touch with young adults in Kuching, but also that I would be able to reach unbelieving friends of theirs. Additionally, when I spoke with Pastor Brian, he was aware there might be like-minded people who might also share a heart for church planting and come along my way. I give a lot of credit to him for agreeing with this. I told him, "Brian, you will gain a permanent gospel partner in Kuching. It will no longer be just one gospel-centered church in Kuching but two." I believe we're beginning to form a partnership.
What has been your experience with becoming a part of the network?
On the Gospel City Network (GCN) side, under Massimo's guidance I started getting involved in events and he introduced me to the network so that people in Kuching and the rest of Malaysia would know that there's a new planter. I wrote an article for Malaysia Gospel and got connected with more pastors in Malaysia. I go to all of the GCN events. I am looking for opportunities to speak and get to know people. So I'm focusing on church planting but also making connections in the network. 
What kind of work will you be doing with KEC?
So far, I've mostly been involved in teaching and preaching. I'm mostly excited though to volunteer in whatever ways possible and commit fully towards KEC while I'm there. I could see myself potentially helping out in the youth ministry or young adult ministry, whatever form that might take.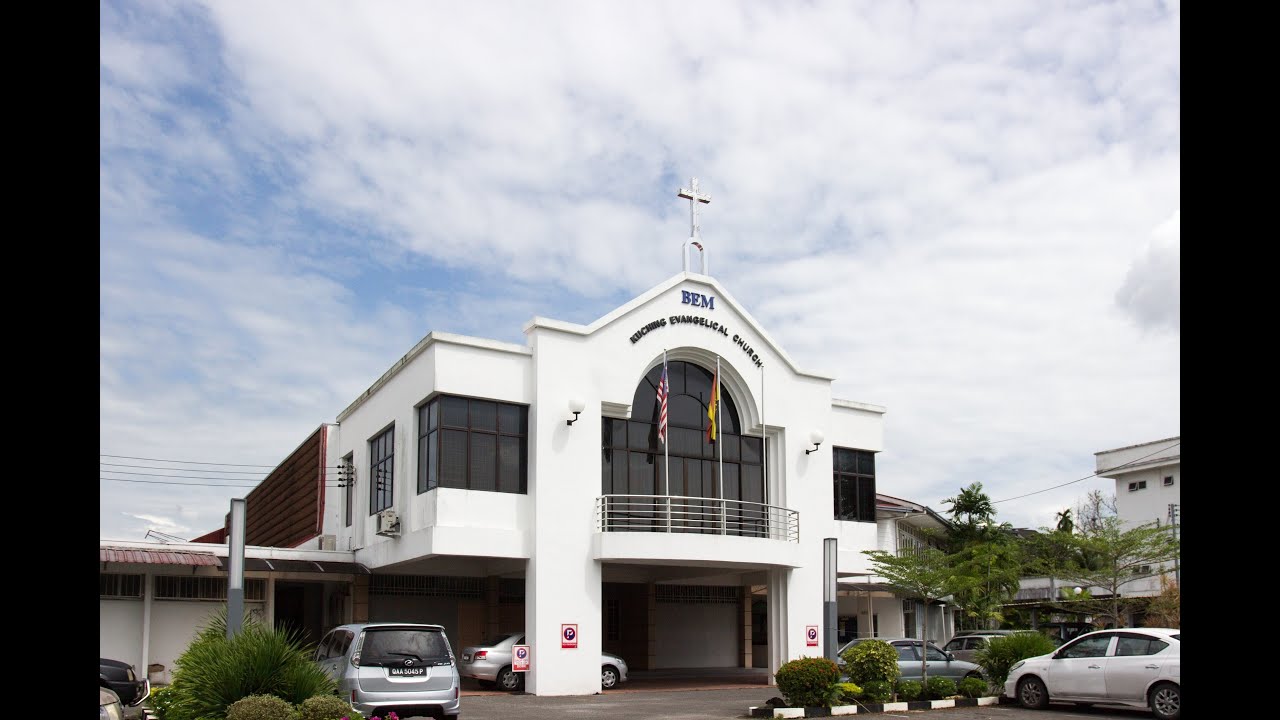 Do you have any advice or wisdom for new church planters?
I will echo what my coach told me, which is that money is the least of our concerns. We will be able to fund. We need to be concerned about our teams and be wise in choosing the team. Take time to build relationships and trust, and just be patient in the process. Funding and approval and other logistics are so much less of a priority when compared to surrounding yourself with the right team. We should be constantly looking for wisdom from the Lord to assess people's hearts. Jumping into church planting will bring a lot of questions about financial support and how to take care of the family. Or even if it's not about finances, we often want to rush into things. But if the pandemic has taught us anything it is patience.
Do you feel overwhelmed right now?
Surprisingly, no! Prior to the Intensive, I was just thinking about getting a group, launching a service, and just running with it. But the pandemic probably helped a lot in terms of my relationship with the Lord, surrendering my plans before him, and recognizing that it's His work and not mine. I'm just a servant.
"I have a lot of trust in Him, and I'm okay with His timing. Even though there's uncertainty, I just know that in some shape or form all these pieces will fall together. I don't know how, but I just know it will." -Paul Ling